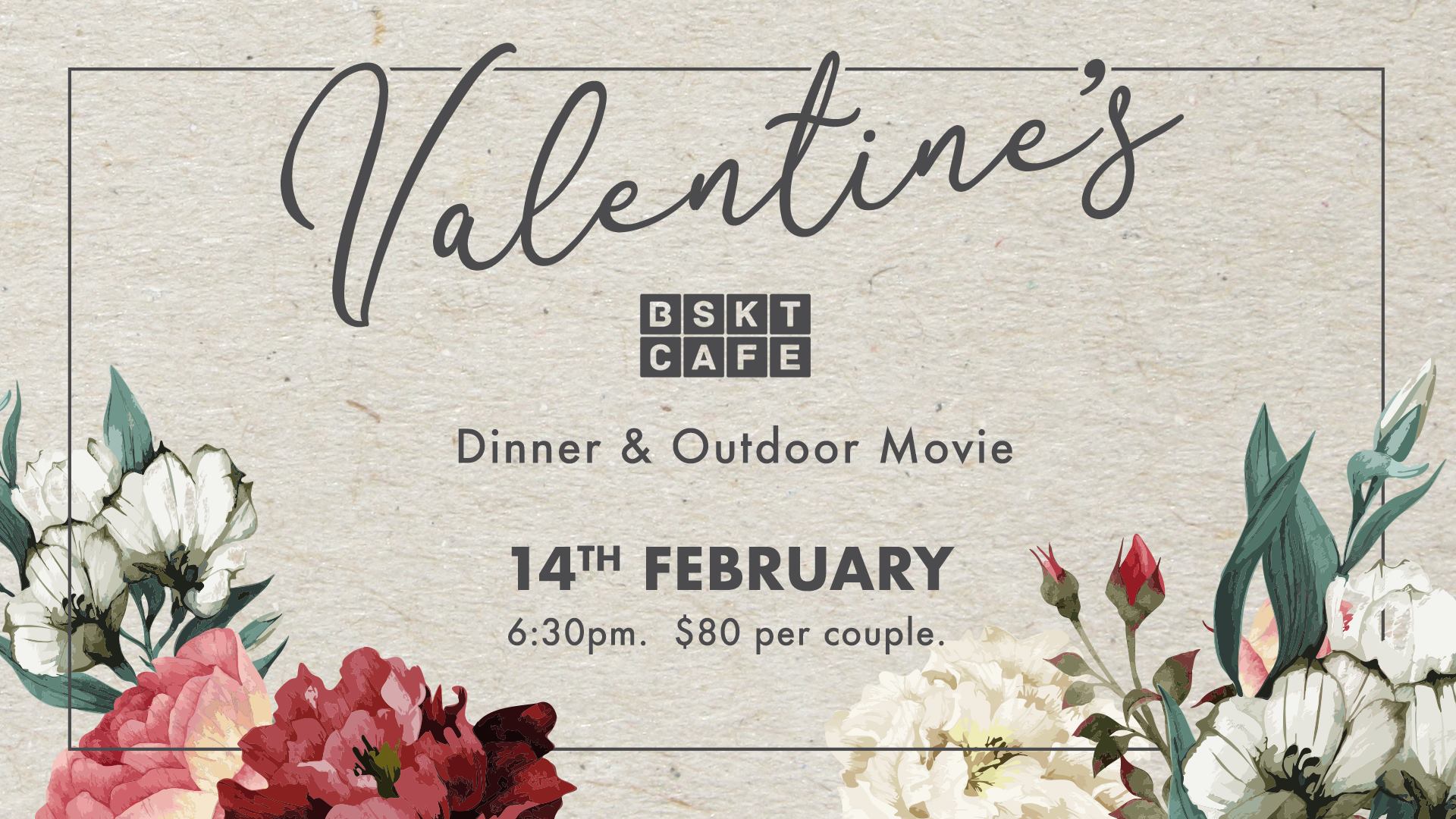 About the author : admin
Enjoy a delicious three course dinner plus a private movie screening under the stars.
Your choice of a share platter of the following :-)
EARTH
Lemon And Capsicum Barley Arancini
Marinated Tempeh Wraps with Coriander
Stuffed Eggplant roasted with Caponata and Cheese
House Cut Sweet Potato Wedges and Aioli
LAND
Pork Shoulder with Sticky Sauce
Fried Hempseed Chicken Wings
Macadamia Crusted Lamb Rack, Lemon and Herb Sauce
Side of house made sweet potato wedges and aioli
Mustard and Garlic green vegetables
SEA
Sydney Rock Oysters (2)
Tiger Prawns with Homemade Seafood Sauce
1/2 Lobster chilli herb butter
Aburi Salmon on Brown Sushi Rice
Deep Fried Soft Shell Crab
Green Leaf Salad
HEAVEN
BSKT Heart Brownie with sweet Strawberry filling and warm Chocolate Sauce with a side Cocowhip
$80. Bookings essential.
Book here https://www.eventbrite.com.au/e/valentines-day-at-bskt-cafe-tickets-55741917576 or Call 0755266565 to reserve your spot or drop into the restaurant.