Founded in 2013, BSKT (biscuit) is a beachside health cafe with a difference. Located at Nobby Beach, we are puppy friendly & family orientated with a children's outside play area. We offer an extensive food & drinks menu and cater to all dietary types. We simply believe in living a healthy lifestyle with delicious food & being grateful for the life we live. Great coffee, great people, in a great location!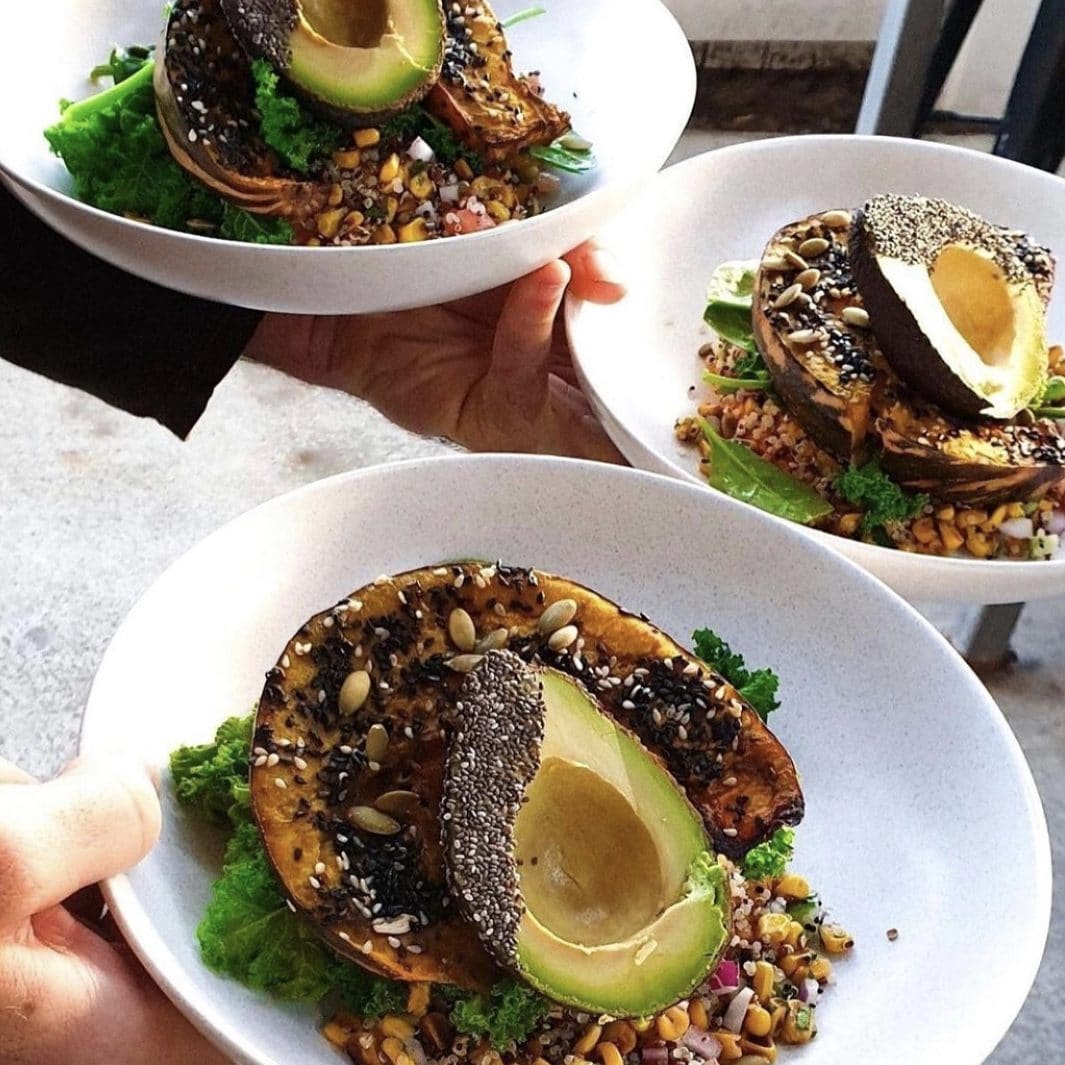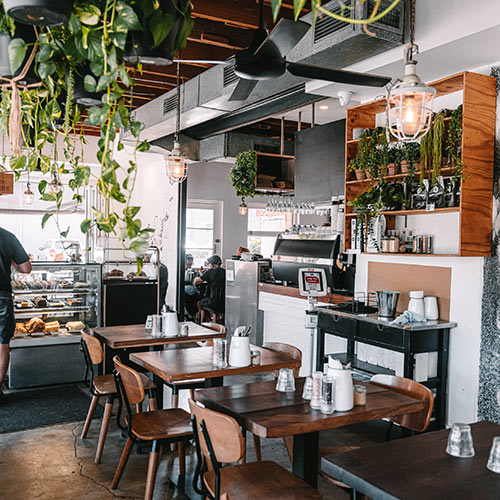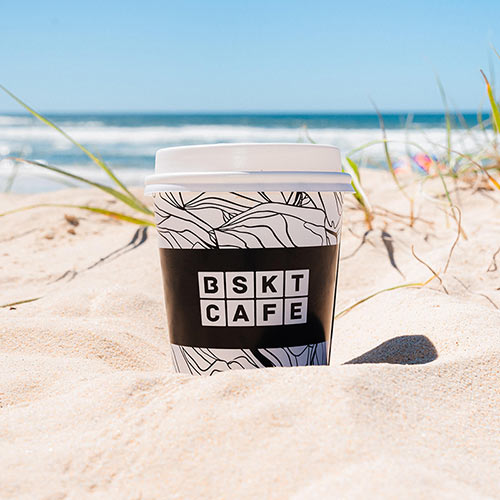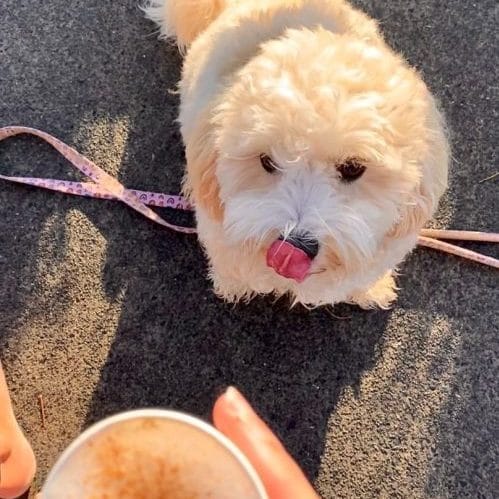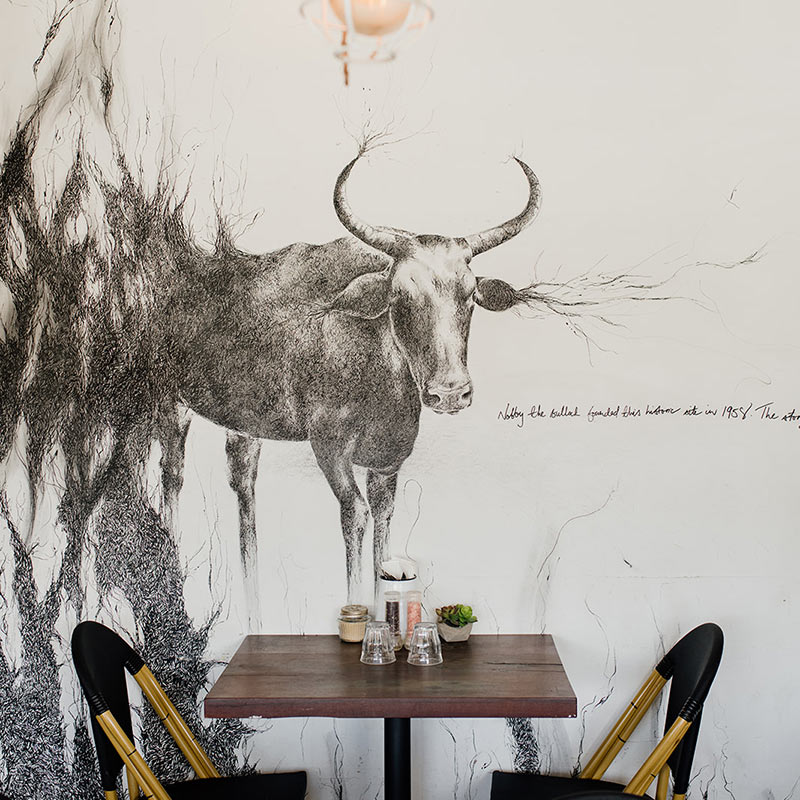 The story of Nobby the Bull & the evolution of Nobby Beach…

Originally known as Little Burleigh Head, the name Nobby didn't come about how you might expect. In the late 1800s, the bull of Frederick Fowler – a timber-getter, hauler and grazier in Tallebudgera – went missing and was found here. His name was Nobby, which locals began to use to reference the location. You may have noticed our iconic painting of Nobby the Bull featured on one of our walls.
Now you know why! As time went on, more and more people flocked to the spot where Nobby was found. In 1962, the famous Magic Mountain theme park was established, which became a real icon of the Gold Coast. In fact, in its first year, the Nobby chairlift carried 40,000 people! For nearly 30 years, this beloved attraction provided loads of fun for locals and tourists alike of any age.
The early days of Nobby Beach are remembered fondly by those who lived and grew up in the area. Local artist and teacher, Barry Voevodin, paints a picture of the charming suburb it was. "Nobby Beach is very old school Gold Coast and still retains a village quality today," says Barry. "Back in the '60s and '70s, it was malted milkshakes and spiders (an ice cream float in Coke or 7 Up) from the local corner store rather than espresso and iced latte.
The Nobby Beach corner store is now the location of BSKT Café." Today, Nobby Beach has become a popular scene for health, fitness and socialising on the Gold Coast, and we are truly lucky to be a part of this incredible environment. Not to mention being located just steps away from one of the most beautiful beaches on earth (and we're not biased at all!).
Our original purpose was to contribute to the healthy, active and vibrant lifestyle that buzzes around us each and every day, and to this day we can't get enough of it! Thank you to all of our community and customers – local or otherwise – who have made us what we are today.
Cafe with a laid back casual vibe. Fantastic location just a street back from the beach and a source of delicious freshly brewed coffee and juices. Wide variety of gluten free, dairy free and vegan options.

Megan H.
BSKT does amazing coffee whether you're after an espresso or an oat latte. The menu is broad and serves vege and vegan really well. Price is up there but you get exactly what you pay for which is delicious and fulfilling food.

Thomas M.
What a great spot!!!! We had breakfast and were impressed from the time we entered until we left. Carlos was our waiter and was pleasant and informative on the tablet ordering device.

Craig S.
Great food and drinks they have great technology to order from your table ordering on the spot without having to get a waiter to take your order overall was good customer service fast delivery of food.

Sacha R.