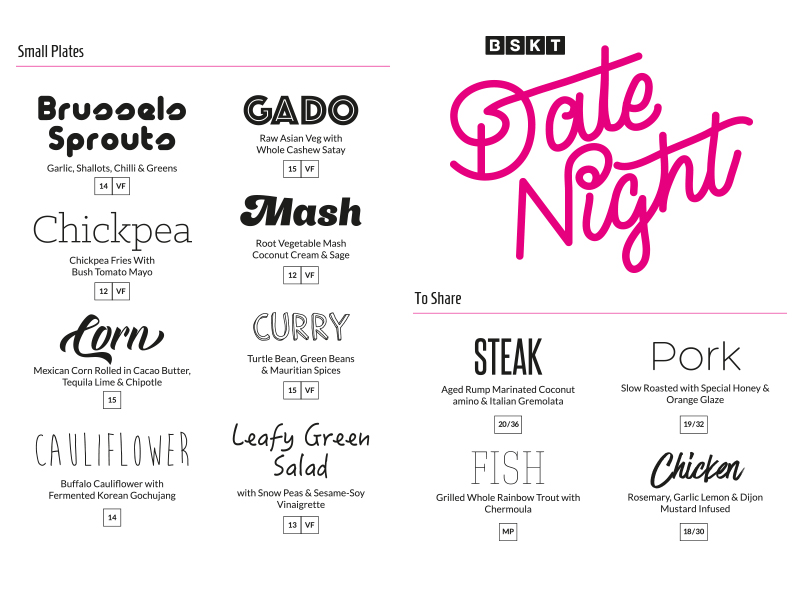 About the author : admin
We are excited to launch Friday and Saturday Date Night dinners, much to the delight of the growing number of health-conscious foodies. The highly anticipated new dinner menu will showcase a vibrant, specially designed menu of small and large share plates – perfectly paired with Kombucha cocktails and vegan and organic wines.
The Date Night weekend menu features a range of meat, fish and vegetarian options, and is 100% Gluten Free – it's what we do best. Some of our favourite share plates have included aged Rump marinated in Coconut Amino, Chicken infused with Rosemary, Garlic, Lemon and dijon Mustard. The smaller plates will feature dishes like dehydrated Brussels Sprouts tossed in Garlic, Chilli and Shallots along with Buffalo Cauliflower with fermented Korean Gochujang and don't forget to try the Mexican corn rolled in cacao butter with tequila, lime and coriander – oh, and a Kombucha cocktail (or two).